Story of the week: The European Commission announced its updated Industrial Strategy on Wednesday (5 May). The first draft was published in March last year, when the COVID-19 pandemic had not yet shown its economic and social impact. Following a request from EU leaders, in this new version the European Commission includes an assessment of Europe's strategic dependencies, which have been clustered around six main areas.
Two of these areas of vulnerability will be key for Europe's digital future, namely semiconductors and cloud computing. The most common form of semiconductor is the integrated circuit, commonly known as the chip. The chip is largely used in electronic devices, and the world economy is currently experiencing a severe shortage that might last until the end of the year.
Cloud computing is a technology that allows to access data storage services and higher computer power by connecting to a network of remote servers. It is an enabler of other technologies such as Artificial Intelligence, 5G and the Internet of Things. In both areas, the EU is far behind its international competitors. Listen to the podcast for more.
Don't miss: Horizon Europe, the EU's grant funding programme for research and innovation, has been delayed for the third time within a few months. Initially due to be published at the beginning of the year, the official working programme was postponed to the end of February, then to April, and is now expected to be launched at the end of May. Maybe.
The delay is causing frustration among researchers and innovators across Europe, who were counting on the €95.5 billion program to fund projects. Their frustration has been exacerbated by the lack of clarity and transparency, as updates have so far come exclusively from unofficial sources and the European Commission has not issued an official communication.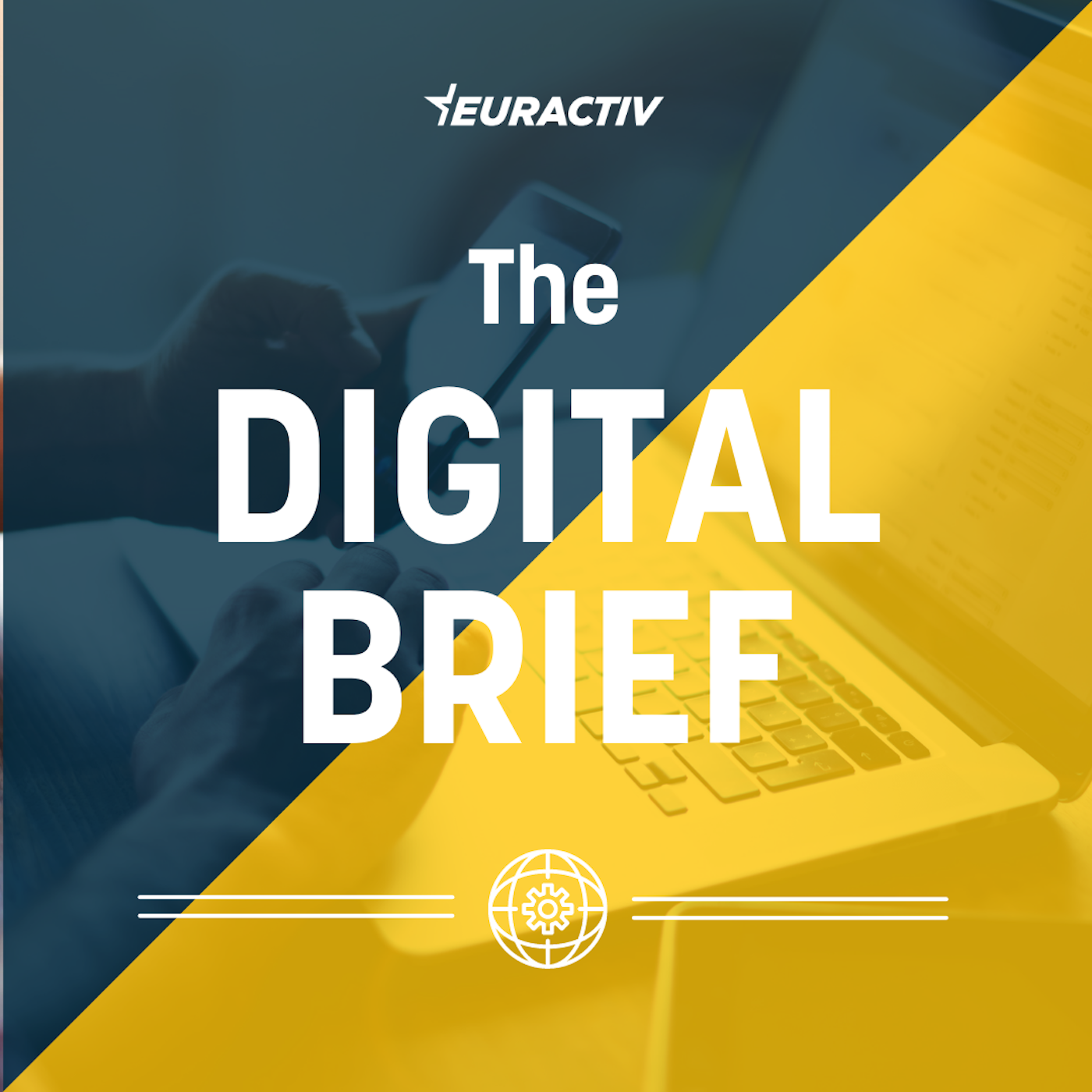 The weaknesses of Europe's digital economy
Data & privacy
Too soft for me. The decision by Ireland's data protection watchdog to fine WhatsApp up to €50 million for breaching GDPR rules was criticised as being too soft by other European data protection agencies, especially in Germany. Thanks to a low corporation tax rate (12.5%), most big tech companies have their European Headquarters in Ireland, including Facebook, Apple, Google and Microsoft, so what happens there matters. Experts have already raised concerns about the enforcement of GDPR. If the Irish commissioner is only willing to issue paltry fines it might jeopardise the EU trademark data protection law.
EU data storing. On Thursday (6 May) Microsoft announced its commitment to store and process EU data within European borders. The move intends to address uncertainties surrounding the transfer of data between the EU and the United States following a ruling by Court of Justice of the European Union known as Schrems II. The July 2020 ruling found that the EU-US Privacy Shield framework did not comply with the EU GDPR rules. More companies might now follow Microsoft's example in a bid to better comply with the data transfer guidelines issued by the European Data Protection Board (EDPB).
Media/Dinsinformation
From court to courting. After several years of legal squabbles, Vivendi and Mediaset seem to have reached an agreement. The legal confrontation started in 2016, when the French group became the second-largest investor of Italian broadcaster Mediaset in what it considered an attempted hostile takeover. Based on the agreement, Vivendi will gradually decrease its involvement in Mediaset over the next five years and no longer jeopardise its internationalisation plans. In return, the company controlled by French billionaire Vincent Bolloré will acquired Mediaset's pay-TV channel Premium.
Platforms
Trump ban. Facebook's Oversight Board has confirmed the platform's decision to ban former US President Donald Trump's account following his incitement of January's riot on Capitol Hill. However, the board ruled the ban was not indefinite and gave the platform six months to define how much longer it will last. The board operates as Facebook's self-styled "supreme court" and it is composed of academics, journalists, lawyers and even a former Danish prime minister.
Who do you think you are? In a very polarised political climate, Facebook seems to have given US politicians something to agree on: Online platforms have too much power. While the social network's ban has predictably enraged Republicans, Democrats also called for a federal regulation to counter online disinformation and define content moderation guidelines. The decision might set the tone for leaders worldwide, as Facebook and other online platforms have been trying to anticipate lawmakers by self-regulating.
You again. Not even one week after the European Commission announced in a landmark decision it would move ahead with its antitrust investigation on Apple, the iPhone-maker company is facing another trial, this time in the United States. The litigation started after Epic Games, the video game company behind Fortnite, introduced a payment system that bypassed Apple's commission fees. The wildly popular game was then banned from the Apple Store. This is not the first time the Apple Store has been the subject of a legal dispute. Many app-makers have taken issue with Apple's monopoly and its charging of fees of up to 30%.
Cybersecurity
Under attack. The Belgian government suffered a major cyberattack on Tuesday (4 May). The target was Belnet, the network hosting websites from the public administration, universities and law enforcement agencies. The attack reportedly affected more than 200 organisations and disrupted parliamentary activities currently taking place remotely. The attack came as the European Information Security Agency (ENISA) and its French correspondent called for more resources for cybersecurity agencies.
Space race
Galactic fiasco. On 28 April, China launched a Long March 5B rocket as the first step to build its new space station. The Chinese Space Station (CSS) is meant to be a major milestone to increase Beijing's special capabilities, and it is expected to be completed by the end of 2022. A few hours after the launch, US Space Command flagged that fragments of the Chinese rocket were not projected to land in the ocean as planned, but return to earth in an uncontrolled manner. Chinese authorities tried to downsize Western reports as media hype, stating that the debris would burn up in the atmosphere. Still, experts fear a considerable part of the remains of the 21-ton rocket might fall on populated areas, as it will only be possible to predict a few hours before impact. That is expected tomorrow (8 May).
What else I'm reading this week:
IBM has unveiled the first 2-nanometer chip, a technology that is expected to be more performative and energy efficient.
The OECD published a report, highlighting how European students are struggling to manage the flood of information provided by internet and digital services.
Huawei announced a drop in revenue of 16.5% in the first quarter of 2021, with Rotating Chairman Eric Xu expecting a 'challenging' remaining of the year.